BIG TOM Intensive Driving Course Content
June 21, 2017

Categories: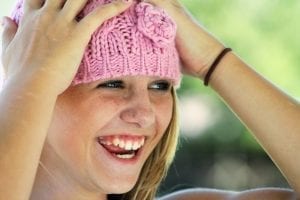 This blog enables readers who are considering how they want to learn to drive the opportunity to knowingly choose between providers of driving training for their own particular needs.
BIG TOM driving training is centred around the thoughts and driving actions of the pupil rather than concentrating on driving faults.  The training concentrates on the fact that human behaviour is motivated by emotion.  What this means from a practical point of view, is that the pupil is encouraged to consider what influences their own driving behaviour as it will be these influences that ultimately control how they drive, rather than the "commands" of a driving instructor who is only in the pupil's life for a relatively short period of time.
Safety whilst training is essential and this inevitably does involve explicit instruction at times, but just as important is the development of skills so that learning can continue after a learner passes the driving test.  These skills can only be developed if the driving instructor creates an environment within which a pupil has the freedom to learn about how their thoughts and feelings affect their driving behaviour.
Some of the key skills that you will be encouraged to develop include:
Understanding the responsibilities involved in driving a vehicle around safely and efficiently on public roads
Developing learning techniques that will be meaningful and effective in the LONG TERM
Considering how driving behaviour is affected with day to day living
Identifying personal strengths and weaknesses associated with the planning and taking of journeys
Fostering the potential for continued learning by identifying essential thought processes
Being able to identify 'increased risk' when driving and appreciating the skills required to manage critical incidents
The ability to recognise the differing phases of effective learning and the differing contexts of driving tests versus real life every day driving
In the interests of providing professional driving training that delivers on effective learning rather than coaching pupils how to pass driving tests, BIG TOM Driving School actively complies to the DVSA Driving Standard.  The key to developing safe drivers is by creating "thinking drivers" and those thought processes have to be learnt – it is a skill in itself.  Thought processes have to be practised, refined, evaluated and this takes time and a methodical approach.  As such customers of BIG TOM are given the opportunity to become aware of the need for these thought processes and how to develop them.  In line with the DVSA Driving Standard, this driving school does not instruct pupils how to drive by 'forced compliance'.    
BIG TOM Driving School  Enquiries: Admin@BIGTOM.org.uk  Sales: 07756 071 464