Privacy Policy BIG TOM Driving School
January 9, 2017

Categories: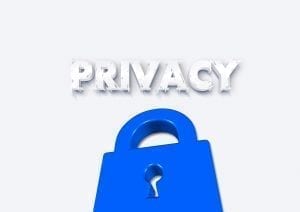 Notice of Privacy Policy
This privacy policy explains how we use personal and sensitive personal data we collect about you when you use this website which is professionally protected with "Sucuri Inc".
What information do we collect about you?
We collect information about you when you contact us via our "Contact Form" on the website and/or when you book driving training with BIG TOM Admin.  We also collect information when you voluntarily complete BIG TOM Customer Surveys, provide feedback and participate on our social media channels.
How will we use the information about you?
We collect information about you to help advise you about the range of options available regarding the product/service we provide and in order to process the booking of training sessions.  We also use the information to keep you informed of latest availability via a range of contact methods.  The only data that is stored occurs when a customer books training via a licensed, secure, professional CRM.
BIG TOM Driving School will NOT share your information for any purposes with any other organisation other than to process card transactions processed with your authority which will only involve WorldPay (UK) Ltd.  Sensitive card information is not recorded or stored at all by BIG TOM Driving School.
Marketing
BIG TOM will not send any marketing emails, texts or calls to private individuals or business employees who have not given us permission to.
Storage of personal information
All data of customers is discarded within 1 year on completion of the training period with BIG TOM Driving School.  No sensitive data regarding customer financial payments processed is ever recorded or stored by BIG TOM Driving School.
Changes to our Privacy Policy
We keep our privacy policy under regular review and we will place any updates on this web page.  This Privacy Policy was last updated 02/01/2018
How to contact us
Please contact us if you have any questions about our Privacy Policy or information we hold about you.  Email BIG Tom Driving School Admin on Admin@BIGTOM.org.uk
BIG TOM Driving School
BIG TOM Driving School Administration are PCI DSS Compliant and the Owner Tom Ingram is registered as a Data Controller under the Data Protection Act with the Information Commissionar's Office (I.C.O.)  The security, integrity and firewall for this website is constantly monitored and handled by Sucuri Inc.