Systematic approach to driving
June 22, 2017

Categories: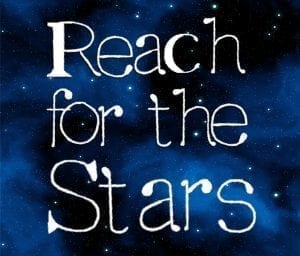 In this blog Tom Ingram (Owner of BIG TOM Driving School) provides some explanation to the expectation driving examiners have when they observe a driver on a driving test.
Until driverless vehicles become the norm and as long as we have humans driving vehicles we have the potential of sporadic driving behaviour; we are not robots and we are prone to allowing our driving behaviours to be affected by our emotions.  Stress, irritability, mood swings, fear, anxiety will all affect how we drive.  The causes for these mixed emotions are varied and a product of day to day living.  Other road users can instantly "push our button", our environment such as lack of parking at home can make us angry, even the weather eg heavy rain or 30 degree + heat can all affect how we feel.  To try to combat this fact the DVSA (Driver and Vehicle Standards Agency) have stated in their Driving Standard under the heading of "Drive the vehicle safely and responsibly" that they expect to see a "systematic" approach from a driver on the driving test.  As you might expect from them, they choose their words carefully.  By using the word 'systematic' they are wanting to express the need to see logical, consistent, efficient and planned driving behaviour.  By having this consistency instilled in the driver, s/he is more likely to continue with the same behaviour in differing contexts as mentioned above.  In effect, they are wanting to see evidence that a driver will maintain driving standards in any situation that they happen to be in.  We all use vehicles for so many different reasons, some pleasurable, some a necessity and sometimes, quite frankly, we would rather not be driving at a given time – but, regardless of how they feel, drivers still maintain standards of driving by falling back to a system that ensures safety.  If a driver has no regard to this expectation from the DVSA then it raises the question if they intend to "drive the vehicle safely and responsibly". 
On the BIG TOM 5 Day Intensive Driving Course, this expectation is raised with our pupils because the DVSA rightly require professional driving instructors to do this in a "meaningful" way for our pupils. 
Some of the key principles include:
Making effective observations prior to changing direction or speed
Acknowledge the consequences of poor driving standards so as to prevent recurrence
Drive in a manner that gives due consideration to the needs of anyone around the vehicle
Assess risk in any given situation so that timely appropriate action is taken to maintain safety
There are a variety of techniques to encourage these principles to be learnt and applied in every day driving.  Our pupils are shown the benefits of developing thoughtful driving actions as opposed to just wanting to pass the driving test.  The reason why this distinction is made is because it is entirely possible to achieve the goal of passing the driving test WITHOUT developing these key principles.  To be coached on driving test routes and through a learning process no more involved than "trial and error", a pupil would be suitably prepared to pass a driving test but this is not the hallmark of professional driving training.  This might achieve the goal of obtaining a driving licence, but it falls far short of preparing a newly qualified driver for the challenges of safe driving in the years to come.  It effectively is short changing the pupil who then pays dear for the consequences to follow.
This kind of driving training involves pupils performing driving actions that defy any kind of logic or meaning eg checking a mirror every 8 seconds, doing a right blindspot check before moving off to the left, approaching all roundabouts automatically in the same gear and speed. 
Preparing drivers for real life driving situations involves helping them to appreciate that driving on roads is a fluid, evolving process where challenges are presented from road design, behaviours of others, limitations of the vehicle, familiarity of the area and concentration levels of the driver.  The conditions are not sterile like that in a school/college environment.  Our pupils are given the opportunity to appreciate how these factors impact on how it makes them feel whilst driving, and they are encouraged to reflect, and think about their ability to manage these situations.  The emphasis on the training is one of self-development as opposed to strict compliance of instruction.  
BIG TOM Driving School  Enquiries: Admin@BIGTOM.org.uk  Sales: 07756 071 464