Training Driving Instructors in Peterborough – FAQ's
April 13, 2017

Categories: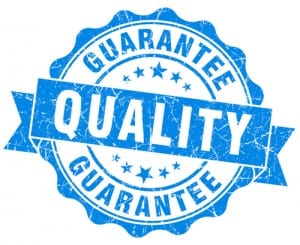 Q.  I'm not a great driver myself but do like the idea of being a driving instructor – will that hold me back?
A.  There is an expected standard of driving from the DVSA on what is called the "Part 2" test (1 of the 3 tests that a trainee has to pass to qualify).  But in our experience this need not be a barrier to applying for the job here.  At BIG TOM we place more emphasis on the skills that our instructors have of clear communication, people skills, adapting training to satisfy the pupil's needs.  There is plenty of assistance provided for the driving element of the qualification process – try not to get hung up on your perceptions of your ability to do a manoeuvre or to handle the big roundabouts in Peterborough.  BIG TOM has a good reputation of assisting people through the extensive driving videos that we offer.
Q.  Do you have to be ultra-patient to do the job?
A.  It is fair to say that patience is a good attribute but what you must never forget is that when training people, they have a great desire and motivation to succeed.  It is more about helping them to provide the key that unlocks their potential.  You would do well of thinking of our work in those terms, rather than getting impatient with a pupil who is not doing what you want them to do – this is a pretty fundamental stance that BIG TOM driving instructors take.  It is more about paying attention to the surroundings of the learning environment that will in itself create good learning outcomes rather than expecting pupils to perform to a pre-conceived idea that you have.  You will be given a great deal of help and assistance in this regard as it is vitally important to not only maintain safety for you and your pupil but also it maximises the learning potential for your pupil.
Q.  Is this opportunity also available to existing driving instructors?
A.  It is but please bear in mind we are not attempting to attract driving instructors who are set in their ways of providing mediocre training for pupils.  We mean no disrespect by that statement, but there is a great deal of "average" standards of tuition in the industry and that is not where we are at BIG TOM.  Our instructors are expected to go the extra mile to truly tune into their pupils requirements so that not only do pupils get successful outcomes but they enjoy the experience as well.  BIG TOM customers have every right to receive a standard of experience that is significantly above the "norm" out there.  This means that we work hard at creating respectful relationships with customers creating open and honest channels of communication and a trust and reliability that means BIG TOM continues to be dependable.
Q.  How long will it take me to qualify?
A.  Our last instructor turned it all round in less than a year.  It is possible to turn it round sooner depending on your commitments and availability for study and training.  At BIG TOM we do provide resources that encourage trainees to continue to learn in the comfort of their home, at no extra cost to them, just like we do with our Learner drivers.  This does make for effective learning because it means you do not have to wait until you see us for the in-car sessions.  This is a significantly different stance to driving instructor training because rather than telling you that you will need a set number of hours, instead at BIG TOM we encourage you to take the responsibility for your training; much as we do for our Learner drivers.  We recognise that trainee driving instructors come into this process with differing skills and experience and this means that to insist everyone does a set number of hours training is completely illogical.
Q.  Do I get access to real learners and other PDI's?
A.  You most certainly do.  This is in fact a very important question to ask any training provider.  There is much to be gained by stepping out of the trainer v trainee in-car training environment and putting some real context towards the training.  Observing in-car training with a qualified instructor and a pupil can be extremely beneficial.  You will also be given the opportunity to practise with non-paying pupils under our supervision.  You have the option of having these sessions recorded for your training purposes as this has great benefits for you to reflect on your performance.  These sessions are formally recorded so that you have a record of the differing types of training that you receive.  We want our trainees to be provided with a rounded experience in their training so they are properly prepared not only for the DVSA tests but for the actual job itself.
Q.  Is there going to be enough work for me?
A.  BIG TOM is an established driving school.  Whilst the bulk of our work is providing intensive driving courses, we get high demand for traditional pay as you go driving lessons, driving training in automatics and we are looking to provide under 17 experience days shortly.  Our driving instructors get their diary instantly filled when they come on board, but do remember that it is you who controls how much work you do, how many hours you work in your week.  We do expect our instructors to own the quality of their work.  Our customers are provided with pre-course and post-course customer surveys and we take their feedback very seriously.    
If you feel like you want more information, contact Tara on recruit@BIGTOM.org.uk or 0775 607 1464