At BIG TOM we want you to help you save money and bag benefits. We have produced a checklist that you can download and print out that will help you make the right choice. Simply look at what BIG TOM have to offer in the BIG TOM Driving Success Programme© and then research yourself to see if other driving schools can provide the great service and value that we do.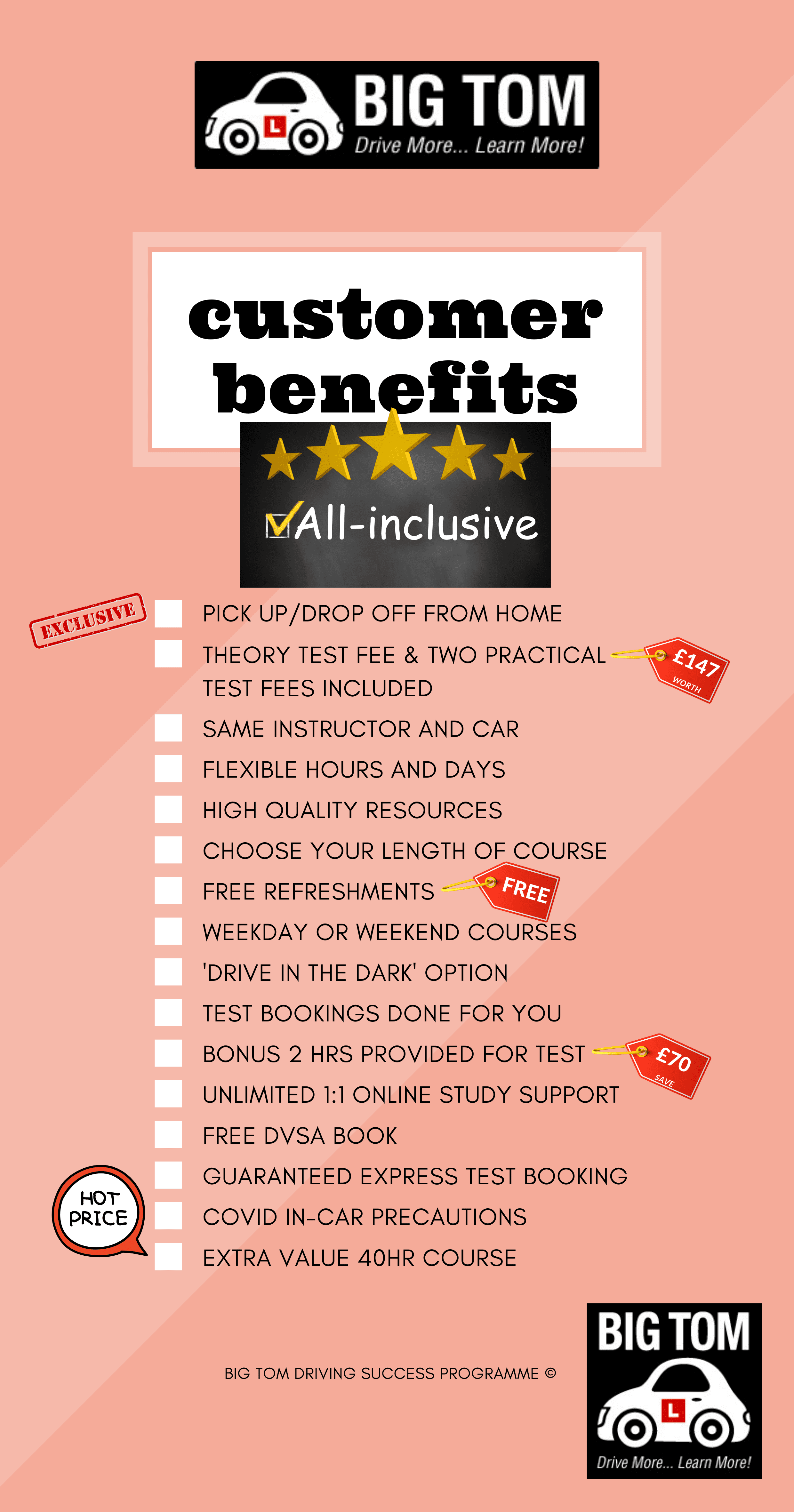 Book with BIG TOM NOW*

01928 508 833
*Terms & Conditions apply see T's & C's
BIG TOM welcomes payment by all major credit cards.