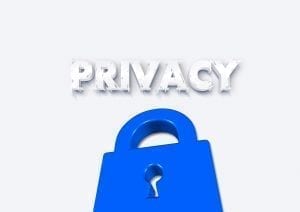 Notice of Privacy Policy for BIG TOM Driving School
This privacy policy explains how we use personal and sensitive personal data we collect about you when you use this website which is professionally protected with "Sucuri Inc".  We respect your privacy and are determined to protect your personal data.  The purpose of this privacy notice is to inform you as to how we look after your personal data when you visit our website (regardless of where you visit it from).  We'll also tell you about privacy rights and how the data protection law protects you.  This privacy notice is provided in a layered format so you can click through to the specific areas set below.  For more information about how we professionally handle personal data when you book up training with us, see our Data Privacy Policy for Customers.
Who we are and important information
This privacy notice aims to give you information on how we collect and process your personal data through your use of this website, including any data you may provide through this website when you make an enquiry for driving training.  This website is not intended for children and we do not knowingly collect data relating to children.  You must read this privacy notice together with any other privacy notice we may provide on specific occasions when we are collecting or processing personal data about you so that you are fully aware of how and why we are using your data.  This privacy notice supplements the other notices and is not intended to override them.
Data Controller: Tom Ingram is the controller and responsible for your personal data.  For all data matters contact: info@BIGTOM.org.uk)  ICO: 00011947937
Third-party links outside of our control – This website may include links to third-party websites, plug-ins and applications, such as the DVSA.  Clicking on those links may allow third parties to collect or share data about you.  We do not control these third-party websites and are not responsible for their privacy statements.
The personal data we collect about you
We may collect, use, store and transfer different kinds of personal data about you that you have provided on our "CONTACT" page or blog e.g. our assessment service to help you decide the best way to learn to drive.  This initial contact information is only used for pre-booking contact and 'direct to you' marketing activity.  For the subsequent use of personal data beyond the website, please refer to Data Privacy for Customers (link provided above).  We do not collect any Special Categories of Personal Data about you, nor do we collect any information about criminal convictions and offences.
Where we need to collect your personal data by law, or under the terms of a contract we have with you and you fail to provide that data when requested (post-booking), we may not be able to perform the contract we have or are trying to enter into with you.  In this case, we may have to cancel a service you have with us but we will notify you if this is the case at the time.
How we collect your personal data
Direct – you may give us your details by filling in the "CONTACT" page details on the website or emailing us direct.  Your consent is shown by ticking the box provided. You may withdraw your consent at any time simply by emailing admin@bigtom.org.uk with "Unsubscribe" in the header.
How we use your personal data
We will only use your personal data when the law allows us to.  Most commonly, we will use your personal data in the performance of a contract or entering into a contract.  Legitimate interest and to comply with legal obligation uses fall under GDPR: Data Privacy for Customers.  The sole purpose for which we will use your personal data is only to aid contact for the exchange of pre-booking information.  There is no use of personal data for third-party marketing at all.
Who we share your personal data with
Data collected from this website via the "CONTACT" page is not shared with any person(s) outside of the BIG TOM Driving School organisation.
Data Security
We have put in place appropriate security measures to prevent your personal data from being accidentally lost, used or accessed in an unauthorised way, altered or disclosed.  In addition, we limit access to your personal data to admin and BIG TOM Franchisees who have a business need to know.  They will only process your personal data on our instructions and they are subject to a duty of confidentiality.  We have put in place procedures to deal with any suspected personal data breach and will notify you and any applicable regulator of a breach where we are legally required to do so.
Data Retention
We will only retain your personal data for as long as necessary to fulfil the purposes we collected it for, including for the purposes of satisfying any legal, accounting or reporting requirements.  To determine the appropriate retention period for personal data, we consider the amount, nature and sensitivity of the personal data, the potential risk of harm from unauthorised use or disclosure of your personal data, the purposes for which we process your personal data and whether we can achieve those purposes through other means, and the applicable legal requirements.
Your legal rights
Unless subject to an exemption under the data protection laws, you have the following rights with respect to your personal data:
to request a copy of it, to request we correct any inaccurate or out of date data, to request it be deleted where it is no longer necessary to retain such data, to withdraw your consent to the processing of it at any time.
In addition to those rights:
to request we provide you with your personal data, when there is a dispute in relation to accuracy or processing to request a restriction is placed on further processing, to object to our processing of personal data, where applicable
If you wish to exercise any of the rights set out above, please contact info@BIGTOM.org.uk with subject heading "FAO: Data Controller".  We will try to respond to all legitimate requests within one month.  There is no fee.  If the request is clearly unfounded, repetitive or excessive then we may refuse to comply with your request in these circumstances.  We may need to request specific information from you to help us confirm your identity and ensure your right to access your personal data (or to exercise any of your other rights). This is a security measure to ensure that personal data is not disclosed to any person who has no right to receive it.
Please keep us informed if your personal data changes during your relationship with us.  It is important that the personal data we hold about you is accurate and current.
Queries/Requests/Concerns – In the first instance contact the Data Controller via info@BIGTOM.org.uk.  If this does not resolve your complaint to your satisfaction, you have the right to lodge a complaint with the ICO on 0303 123 1113 or ico.org.uk
This version was last updated 24/01/2023