Read here how
Sleaford customers

have received a first-class customer service.
Get your driving licence faster with us, call the bookings line 01928508833 to get driving now.
"I am very pleased with my 5 Day intensive driving course.  Tom is an excellent instructor who gives clear instructions and is honest with all of my abilities in the car".
Elliot Flynn from Ruskington
"Even before I had my first driving lesson, I completed an online package, consisting of Youtube videos, Q and A's and reading resources, I found this extremely helpful."
Kitty Butcher from Sleaford
We have helped residents at RAF Cranwell to achieve their goals.  BIG TOM has a long history of assisting military staff to learn to drive.  We have even made use of Lincoln driving test centre in the past, for people in and around Sleaford.
"This was a great way to learn how to drive. Tom gave me some brilliant resources to look at prior to my 5-day intensive course. Before starting my lessons, I had no driving experience in a car and by the end of the week, I passed my test first time. He was patient, friendly, helpful and very encouraging. He gave me all the advice and confidence I needed. I highly recommend BIG TOM intensive driving course to anyone whose looking to pass their test." Sam Smith from Sleaford
"I did the BIG TOM 2 week intensive course as I was due to start a new job which required a driving licence. I cannot recommend Tom highly enough, he has a wonderful ability to put you at ease and he really let me take control of my own learning. He focussed on making sure I was a confident, competent driver and not just focusing on scraping a pass. The 2nd week was all about confidence and refinement of my skills & his honesty really helped in making sure I was more than prepared for test day. Fantastic course, top guy, couldn't recommend any higher.
David''  David de Benedictus from Sleaford 
"Before starting my 5 day intensive driving course with BIG TOM, I'd previously already had MANY hours of driving experience under my belt and had already gone and failed 6 TESTS. I would say that my confidence in myself and ability to actually drive was shot. I was really nervous about the whole thing, from meeting Tom and actually getting back on the road, as I'd not driven for around 8 months after failing the 6th test. Within half an hour of meeting BIG TOM, I felt really at ease and comfortable with him. Midway through the week, I was still having doubts after doing a mock test with Tom, which was truly awful. BIG TOM didn't let me give up on myself and we had many pep talks which then gave me the confidence to keep going. By the end of the 5 day course, I'd finally PASSED MY TEST! Honestly, without BIG TOM's supportive and open teaching style I don't think I would ever have passed my test. Even when you make mistakes, BIG TOM remains very calm, cool and collected, which made the experience very comfortable for me as a pupil. 
I can't thank BIG TOM enough and for someone like me, who has unpleasant experiences with driving/Instructors over the years, I couldn't recommend BIG TOM enough!!" Abbie Scott-Brown from Ruskington 
"After experiencing pay as you go driving lessons didn't suit my way of learning, my parents signed me up for a 20 hour intense driving course with Tom and my confidence has improved immensely with his help! His patience and positivity enabled me to pass first time and I can't thank him enough for everything he's done for me! I would definitely recommend this course for anyone, whether that be learning to drive for the first time or practicing techniques you've already learnt. Amazing experience!" Emily Ashcroft from Cranwell 
"Really enjoyable and relaxed environment.  Was worried before I started that 4 hours would drag, but I have really enjoyed the course.  I feel my driving has really improved and my confidence has as well as a result of this.  Would 100% recommend Big Tom"  Mark Craig from Sleaford (1st BIG TOM course)
"This was my second time on the BIG TOM intensive course and it was just as enjoyable.  He catered to my needs and prepared me for my driving test.  I felt that there were going to be no surprises on the driving test because of how prepared I was.  Would recommend!" Mark Craig from Sleaford (2nd BIG TOM course)
"Absolutely fantastic driving school, I booked the 5-day intensive course on which I gained a lot of experience and knowledge on how to drive. Took my test today first attempt and passed with only 2 minors and this proves how brilliantly effective Bigtom's driving school is. Thank you to Tom and Tara who helped me to pass my test quickly. I highly recommend to everyone that wants to learn to drive. Thanks once again"  Darrell Constantine from Sleaford
Living in Sleaford is a great place to learn to drive, there is so much variety of driving conditions within reach of the town. We have over 100 customer reviews across all our channels which show it is possible to get great value driving lessons in Sleaford with BIG TOM. Call us NOW to discuss your intensive driving course in Sleaford 01928 508 833
Our customers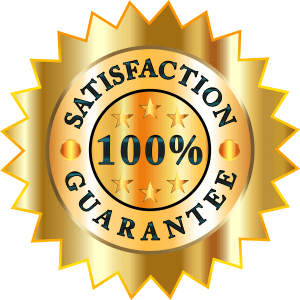 need to learn safely, and we are a responsible training provider. Job changes, non-UK driving licences, going to Uni, moving house, skilling up at work – we get results, we have a proven track record of happy and successful customers. The beauty of the BIG TOM course is that we come to you!  Pick up and drop off at your home with our Home Collection Service. Our course includes two practical test fees and use of the driving school car for the test – we also handle all the awkward side of test bookings on your behalf.
You could pass your driving test in 5 days just like Scott Dunn from Sleaford
Tom (Owner of BIG TOM) says "I'm pleased to welcome all Learners from Sleaford and very much look forward to joining up with you. We have proven ability to assist residents from Sleaford with particular needs to do with getting their driving licence fast for either their family or work life.  We work very hard to make learning easy."
BIG TOM operates an effective test booking service on behalf of intensive course customers, to ensure that when the time is right, delays between the training and the driving test are kept to a minimum – should there be a hold up at the test centre we provide a free two-hour refresher.  A browse through the BIG TOM blog will show examples of pupils who have received excellent service from their BIG TOM Intensive Driving Course.  This driving school in Sleaford makes use of the driving test centres in Lincoln, Grantham and Boston and offers customers the option of where they go to test and there is the flexibility of the start times of the course to reflect the busy schedules of BIG TOM customers.
Such is the good reputation that BIG TOM has developed over the years, customers are prepared to travel to us from afar; as this customer video shows, even as far away as London.
Contact us HERE to book your course.