Our 5 day intensive driving course in Peterborough or Grantham is YOUR dream ticket. Call NOW for our 5 star all-inclusive intensive driving course in Peterborough or Grantham 07498364211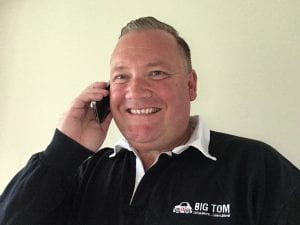 Here is how we can help you:
We know our customers want choices and a flexible service Check out our FAQ's here
Get driving quickly. No time-wasting, no boring driving lessons, no late starts.
Absolute beginner? Don't worry, we have bespoke two week courses – just waiting for you now.
We create great value for our customers by delivering much quicker results
We have loads of customer reviews for you to build trust in our service – we really are keen to help you too
We come to you!  No queuing for buses, no taxi fares, we offer a door to door service.
Are you busy in the day time? No problem, evenings or weekends are available.
Don't miss out,  call now on  07498364211
BIG TOM can help you get your freedom NOW!