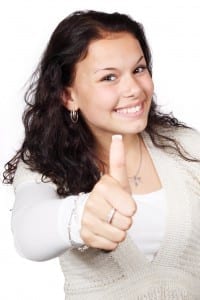 BIG TOM Driving School has been providing intensive driving courses for years. This blog will explain what benefits our previous customers have received by engaging in the BIG TOM Driving Success Programme ©
Work – We have had people come to us because they have applied for a new job, have the interview coming up soon, and one of the expectations of the new employer is that they have a driving licence – we have even had customers who have got a new job which includes a company vehicle as a result of getting their driving licence quickly through us. Employers have contacted us because they have an employee who they want to be mobile for a particular urgent organisational need, they know we can turn things around fast, we get results and can be relied on to provide a professional service. Customers with non-UK licences have used us because they are seeking employment urgently, and know that the driving licence from their own country will not be accepted by prospective employers.
University – Some customers have known they have been accepted for a particular university, and it happens to be many miles from home, so obtaining a driving licence fast puts their mind at rest. It enables them to have the freedom and importantly, the option of returning home at weekends as often as they wish. Without a licence they are having to rely on trains which involve hassle and cost, or friends/family to pick them up which is not a nice feeling to be a burden. It may turn out that they don't actually drive back home as often as they thought they would, but at least they have the peace of mind in knowing they can return easily for any family celebration/gathering, they can get a load of clothes washed/ironed, and they can simply return to home if they are feeling a little homesick.
Travel – Before going away to travel, some customers like to tick off the "learn to drive" box before they go. This has a lot to do with pride, kudos, satisfaction and ambition. It is a nice feeling to know that while they are away for the months possibly years to follow, they have got that driving licence already – even if circumstances were to alter and plans have to be changed, it is comforting to know that they have independence and mobility back at home.
Independence – Whether we be talking about assisting with school runs, or having to rely on parents to be a taxi, or friends to get a lift with or making use of public transport, the attraction of being completely self-sufficient is very powerful for some customers – particularly those with dependent young ones. Having the choice to drive over to the nearest McDonalds and get a mate their favourite shake, or be able to surprise a partner with a last-minute cinema visit or just to offer to take a friend shopping together, getting a driving licence within days rather than having to wait months or even years, gives that feeling of independence that many customers want to experience so they get the recognition, respect and feeling of worth that they want with their nearest and dearest.
Success – Some customers like the feeling of success; they are ambitious, responsible, have plans, know what they want, and simply do not have the time to wait for months to pass the driving test. These people are motivated, focussed, self-aware, goal-oriented, and are willing and able to work hard to get the driving licence fast.
The BIG TOM intensive driving course is available in Peterborough, Grantham, Sleaford, Spalding, Stamford and Bourne. For a list of commonly asked questions, simply click for our Q&A page.