At the time of writing, our local driving test centres in our region had the following driving test waiting times:
Peterborough 14/02/2024  24 week wait
Lincoln 14/11/2023 8 week wait
Grantham 25/01/2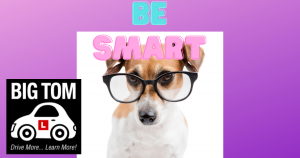 024 18 week wait
Boston 18/12/2023  14 week wait
According to the DVSA Annual Report and Accounts 2022-2023 that was published on 20/07/2023, the national average waiting time for driving tests is 16 weeks for March 2023. What this means for customers is that it really does make sense to use a driving school that has a high driving test pass rate. According to DfT figures for the latest published period of Jan – Mar 2023, the national average driving test pass rate was only 48.1%  BIG TOM Driving School pass rate is currently 85%
From a customer point of view, this means that you can be assured that when BIG TOM advises you to go to the test, you are VERY likely to pass the driving test. Clearly, people can choose to ignore the advice but if they fail the driving test, they would then be looking at a wait of about 4 months (and as you can above, 6 months for Peterborough driving test centre) before they can have another attempt. So it really comes down to whether a customer wants to gamble by taking a driving test without their instructor's advice, and face a long wait for another attempt should they fail. Here at BIG TOM we are pleased to report a very high correlation between advising customers to go to test and driving test passes.
BIG TOM intensive course customers can still benefit from our service of finding cancellation driving test slots at very short notice, subject to having gained approval to go to test.