Rural road driving experience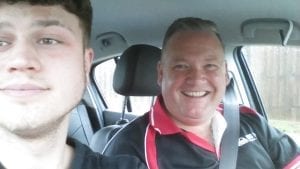 Owner of BIG TOM Driving School, Tom Ingram, takes time out from an intensive driving course in Sleaford with Ben Gibb to highlight one of the key advantages of the BIG TOM intensive driving course.
Ben lives in Ruskington and needs to learn to drive due to his work commitments.  He wanted to work on his roundabouts yesterday and chose to drive over to Peterborough to increase his experience of navigating around a variety of different size roundabouts.  Today though he wanted to transfer the learning from yesterday on to the Boston roundabouts.  Nearing the end of the day, we came to discuss the route home.  Fairly typically the middle of Boston was absolute gridlocked.  Ben then chose a route back home using a route out towards Horncastle.  He wasn't too familiar with the route so wanted to make use of the on-board sat nav.  After tapping the destination in, he ignored the first few instructions and stayed firm with his plan to head out north of Boston. 
The route took him on a variety of rural roads, out towards Coningsby where we saw the obligatory military aircraft coming in to land.  The speed limits of the roads varied, as did the surface quality.  Ben also had to contend with pouring rain and the associated hazards that brings.  When he got back he was feeling pretty pleased with himself at what he had accomplished – it really was some achievement. 
This experience that Ben is receiving is precisely the opportunity that the BIG TOM intensive driving course offers pupils and it is entirely in line with the desires of the DVSA in their Driving Standard.  He has the freedom to be working on the training that he feels he needs, there is flexibility designed in so that he can choose where he does the training.  He is getting experience of taking the responsibility of planning journeys, he is broadening his driving experience to include all classes of roads. 
Ben is working hard and the experience he is receiving will benefit him greatly.
BIG TOM Driving School  Enquiries: Admin@BIGTOM.org.uk  Sales: 07498364211