5 Day Intensive Driving Course for Older Learners
April 27, 2016

Categories: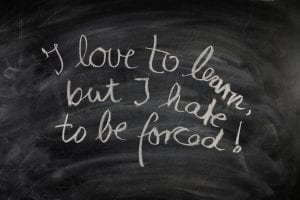 Learning to drive is a highly personal action for anyone to take, and there can be many reasons why you have delayed it. The BIG TOM 5 Day Intensive Driving Course has many features that offers you solutions to the obstacles that have been holding you back. This blog will help you find the key to unlock this particular box in your life that will lead to independence, freedom and new job opportunities.
Our world is fast moving, opportunities come and before you know it, go. It is so easy to put off activities like "learning to drive" because frankly, there is quite enough other stuff going on. As a result, you get to 25, 30, 35 years of age and you start getting the feeling that you may have left it too late. Do not lose heart, your timing may be better than you think!
The BIG TOM 5 Day Intensive Driving Course is designed for people like you. It offers automatic discounts for over 25's. Where it really helps is that it has the flexibility to fit in to your busy schedule with choices of start times and pick up points. Also, the process is not prolonged with 1 hour driving lessons that delay the obtaining of your full driving licence. You will see with our Customer Reviews how we have helped busy professionals working in hospitals, engineering companies, and even retired people (believe me when I say you have not left this too late). The life experiences that you have will also assist you greatly on the course.
What will you do on the course? Our courses are aligned to your particular needs, we are all different, with varying degrees of previous driving experience, and so your course can be adjusted in line with your strengths and weaknesses. We know our customers want to pass their driving test first time, with as little fuss as possible. We also know that you want to feel comfortable and confident to drive once you have passed your driving test; our intensive driving courses will include a very wide range of driving conditions and locations.
There are a number of features to our 5 Day Intensive Course that make the experience with us unique, interesting and enjoyable. At the centre of all our efforts is you. Our Driving Instructors fully embrace a learning environment that is pupil-centred: they will encourage you to set goals, reflect on experiences, practise within safe locations, recognise your good driving and identify areas for improvement. Confidence is key when learning to drive. The ethos of the driving school is to "Drive more, to experience more, to learn more". You will be building layers of experience that help you to recognise what affects driving performance and how to prepare for safe driving after you pass your driving test.
If you would like the rewarding experience of attending our popular 5 Day Intensive Driving Course, do not delay any longer, contact us: info@BIGTOM.org.uk or call FREE (including mobiles) 0800 689 4174
We cover Lincoln, Peterborough, Grantham, Spalding, Stamford, Bourne, Boston.